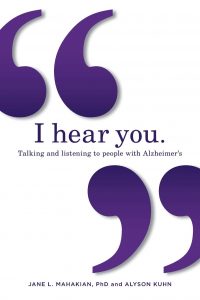 My friend Alyson Kuhn is co-author of the book
I Hear You,
about talking and listening to people with Alzheimer's.  Alyson and her co-author, gerontologist Jane Mahakian, provide great insights about how to avoid "talking down" to someone living with dementia.
There is no greater gift to a person than conversing with love and respect. In today's video, Alyson presents a "social solution" to entice her mother to eat lunch.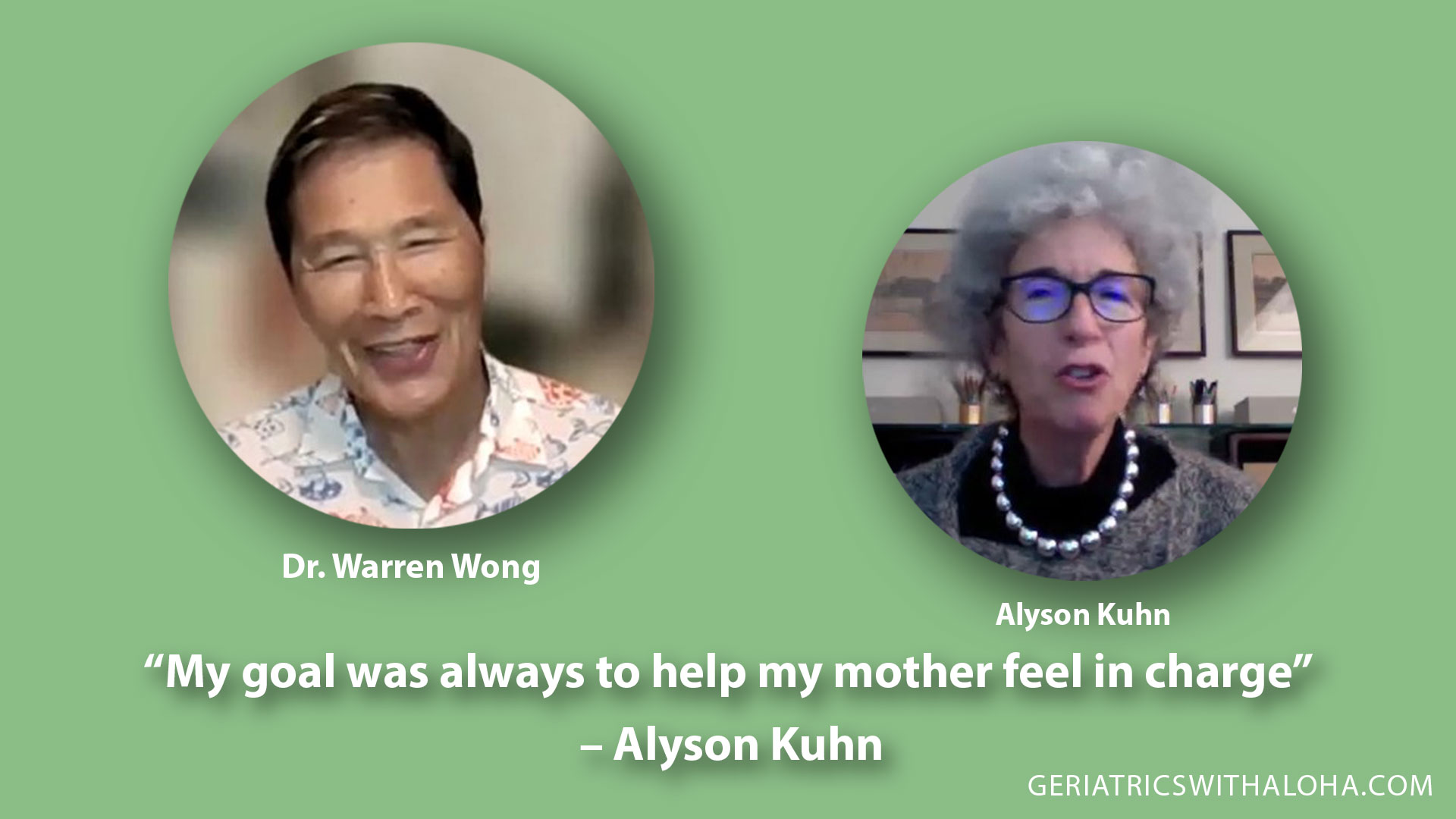 I say it over and over again:
There's no one more important than the caregiver in the

daily

life of a frail person.
Warmest Aloha,
PS: Did you know that YouTube offers subtitles/closed captions for their videos? Look for the CC icon at the bottom bar to activate the captions.