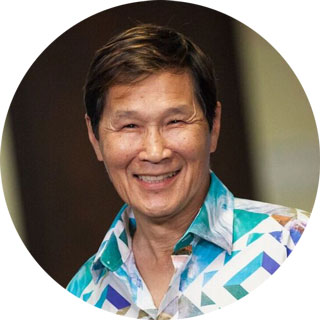 Dr. Warren Wong
Aloha,
My name is Dr. Warren Wong. I have practiced Geriatric Medicine in Hawaii throughout my career. In the spirit of Aloha, I'm hoping this website can provide clear and practical information to active seniors, caregivers, and patients.
What is this website about?
Here are the types of questions I have been asked throughout my career:
When is it important to call the doctor?
We're living longer, how do we make life great?
How do you make caregiving more enjoyable and less stressful?
My posts give a geriatrician's perspective on these questions. I also describe challenges patients and families have had to face and the advice I gave. Sometimes things turned out well, sometimes poorly. I also look forward to your thoughts, questions, and comments.
Why I created this site
In this new video, I talk a little more about why I created this website and how important the caregiver is in the life of a patient.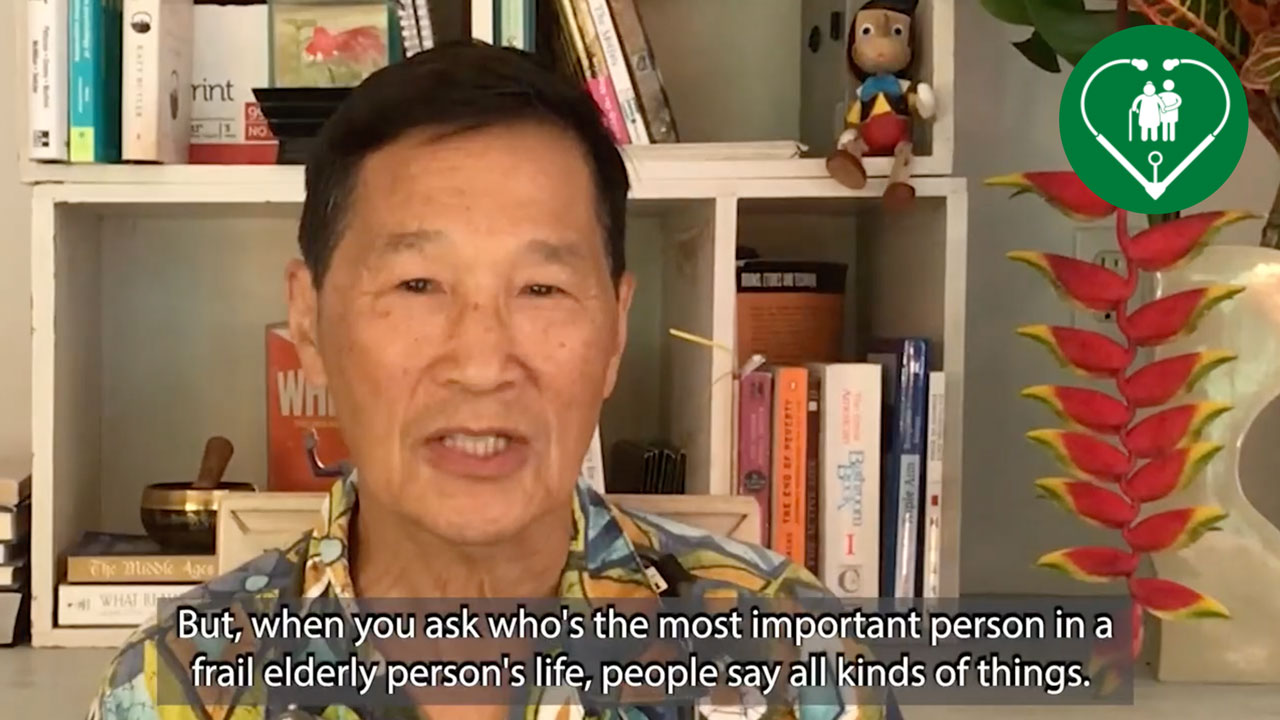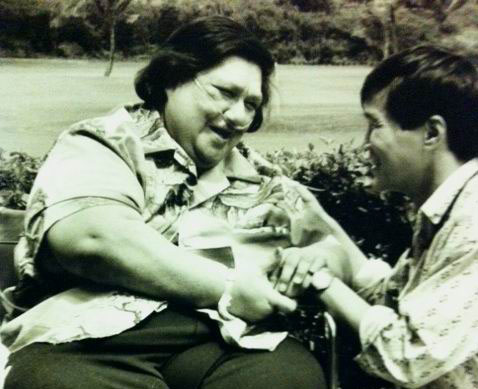 In conversation with a patient
About Dr. Warren
My dream is to build a community of support for caregivers.   We are stronger when we work together.  I learned this long ago when I worked as a physician in San Francisco at On Lok Senior Health Services, the first location of the Program of All-inclusive Care for the Elderly (PACE). Most of my career since then has been in Hawai'i.  I've been a frontline Doctor, a Professor, a health care leader and an advocate. More than ever, I feel that it is extremely important to support the caregiver. We can share information and build a strong community.
Please signup for our Geriatrics with Aloha Newsletter to receive updates about new posts, events, and updates. (We do not share your data and you may unsubscribe at any time.)
Geriatrics with Aloha Newletter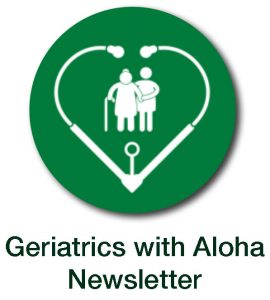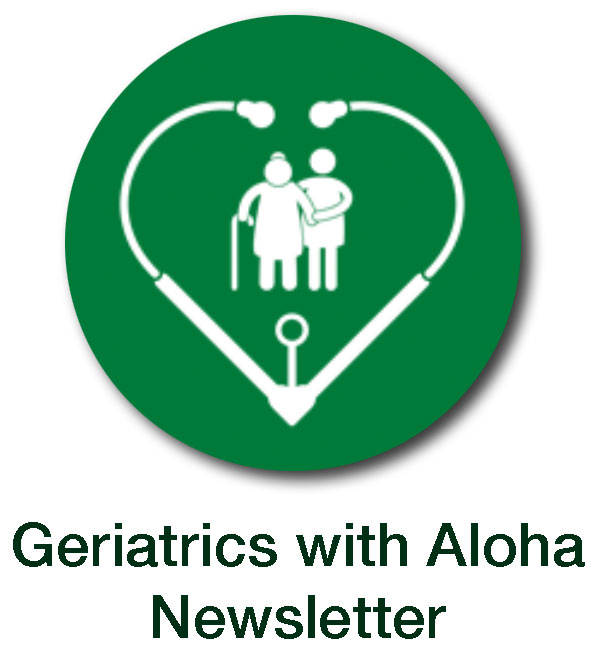 What is Geriatric Medicine?
Geriatric Medicine is the specialty of caring for seniors. Geriatricians work especially closely with frail, elderly patients and those who have dementia. We believe that excellent care requires more than understanding diseases and medicines.
It is even more important to know what matters most to the patient. It is also more important to understand the world in which the patient and caregiver live.
Just as pediatricians emphasize developmental stages, geriatricians emphasize functional status. We get a clear picture of the patient's health when we know what a patient can do.
We also realize the importance of supporting the caregiver. Caregivers, not medicines, make the biggest difference in a frail patient's life. After all, most of the care of a frail patient is at home, not in the doctor's office.