As I help my mom's sister and her husband get my 88-year-old uncle (my mom's single brother who helped me care for my mother when she had cancer) who has dementia that's not so far along that he doesn't remember basics, but advanced enough along that he can't live alone any more it has been very difficult for my auntie.
She has taken him in temporarily as we move towards having him go to a care home and she tries to care for him so well and to try and get him to help himself it's of course causing challenges. (Understandably so)
I read Frances Kakugawa's poem "I am somebody" and it resonated with me when she writes about not saying "Why didn't you?"
I hear my auntie say that over and over to her brother and it hurts my heart to see how it makes him feel. Truly, what was done or not done that should have been can't be changed. He should have, but he didn't or couldn't.
I have wanted to say something to my aunty but don't know how since she's coping the best she can and isn't healthy herself at age 80. I don't want to hurt her feelings since she really cares about him but is stretched to the limit since she's very meticulous about everything and the frustration is showing.
Do you have any suggestions on how I can gently remind her that
constantly asking him "why didn't you?" can't change anything and is making him feel defeated
and that he shuts down and doesn't even want to be in the same room as her as we clean his house of 40 years of "stuff?"
We are all stretched to our limits but for us, it's temporary. For my uncle his life is forever changed since he will have to move into a care home.
Thank you for your recommendations.
Blessings,
Kathy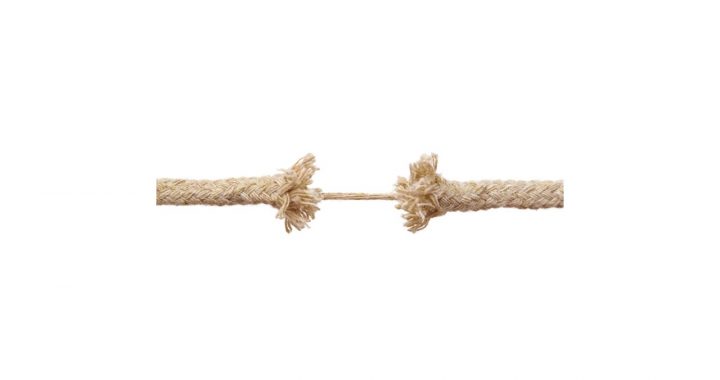 Reply: My Auntie says "Why Didn't you?" over and over
From: Dr. Warren
Hi Kathy,
Thanks so much for taking the time and effort to reach out to me. Just the effort to do that is essential.
Your uncle has dementia and is entering a different chapter in his life with plans to move into a care home. In the meantime, your auntie is helping by having him stay with her. He has caused chaos and she is very frustrated with his "wrong way of doing things". As a result, she's saying "Why didn't you" repeatedly and this has caused pain for your uncle, and for you.
I'm glad that Frances' poem resonated with you. "Why didn't you?" sounds like an accusation and is very hurtful. Frances also states: "both loved one and caregiver deserve compassion"
Here's a poem that I imagined from your auntie's point of view:
---
I love you but I don't want you here.
I hate it that you have dementia
I'm 80 and I'm not healthy.
You're upsetting my precarious life.
This and then that.
Can't you do anything right?
I can't take it anymore.
So, I'll say it: "Why didn't you??"
Can't you see you're driving me crazy.
I'd kick you out, but I can't.
I'd cry but I can't.
I know I shouldn't but what else can I do?
So, I'll say it again:
"Why didn't you??"
---
We're all in this together. Who knows what will happen in our own lives? Your auntie knows that "why didn't you" is hurtful. She says it out of frustration. Dementia doesn't just affect the patient. It affects loved ones, including you, as well.
My guess is that you know your auntie pretty well. If she's at the end of her rope, she may not want to hear any suggestions. What's the best way to support her? A big hug? A Thank You card? A present/flowers? A favorite activity? Letting your auntie know that you support her will bring out her best.
You can also use the approach of "framing". When life events are chaotic, they can seem overwhelming. Being able to see a brighter future is a way of framing. Tell your Auntie that you are wishing and praying for a very nice care home placement soon. Once that's accomplished, your uncle and your auntie will be very happy. She will have the satisfaction of knowing that she did her part for her brother.
Aloha,
Dr. Warren
Please add a suggestion or word of support for Kathy in the comments below.
Asking a question is easy. Just ask Dr. Warren.
I'll post questions and responses periodically but please keep confidential information confidential.
With Aloha,


[email protected]
P.S. On Tuesday November 10 at 10 AM Hawaii Time, the Alzheimer's Association in collaboration with AARP will be presenting the topic: "Caregiver Emotional Self Defense". I'll be participating. It is still in the planning stage, and I'll send out an announcement soon.
A Loving Thought

My friend Savy at Gimme A Break sent this loving thought:
Realize that Caregiving is living life in chaos mode all the time and we are not always our best selves. And that's okay because we do what we do for love. The next time you have an opportunity, just look your aunt in the eye and tell her, "It's ok, I understand", then give her a big hug! Being supportive without judgement is just about the best thing you can do for a Caregiver.
We are a community of Caregivers that support one another. We are not professionals, just a bunch of Caregivers that share, laugh, cry, and talk to support one another. You are both invited to our weekly support sessions, that's where we all hold hands (https://gab808.com/support-sessions/).

Sending you calm,
Savy Mak

alena
Avoid asking "Why?"
When I trained doctors to be geriatricians one of my common suggestions was to avoid using the word: "Why?"
Trust and strong communications between a patient, family and physician are important. The question "Why did you do that?" can sound like an accusation.
A different way of asking is to say: "What was the reason for doing that?" or "Can you describe some more?".   When phrased this way, the question is a request for clarification, not an accusation.
For people living with dementia these types of questions are often too complicated. But a truthful answer might be that the person thought his/her action was the best thing to do. Or that the person did not know what else to do.  The answer is seldom that the person intended to cause problems.
People living with dementia can still understand the emotional tone of "Why?". It adds to the pain of living with the disease.
Addendum:
How many "Real World" Patients with Alzheimer's Disease were similar to patients in the Aduhelm Study?
The FDA approval of a new drug (Aduhelm) for Alzheimer's Disease has been extremely controversial. (Would you be first in line for the new Alzheimer's drug?) A recent article found that fewer than 1% of patients referred to a memory clinic would have been eligible for the Aduhelm study. There were many reasons. Some patients were too old, too frail or in poor health. Many patients had cognitive impairment that was too severe. As a result, findings from the study cannot be applied to most patients with Alzheimer's Disease. Concerns include the possibility of less benefit and more harm.