Teepa Snow is a dementia care expert and founder of Positive Approach® to Care (PAC). She is well known for her GEMS® Brain Change Model.
Dr. Warren had the opportunity to chat with Teepa. In this first video post, she talks about getting to know the person who now has a diagnosis of dementia. Although the diagnosis can't be changed, it's important to take a positive approach.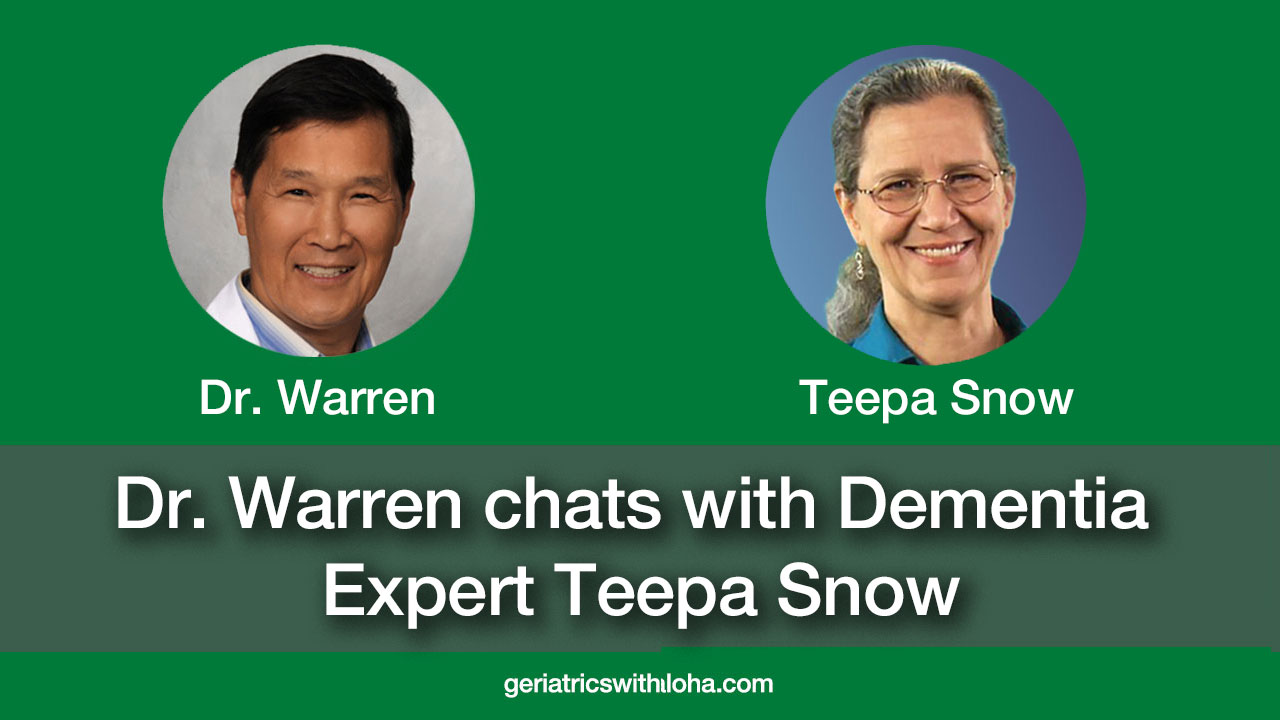 Warmest Aloha,


[email protected]
PS: I say it over and over again: There's no one more important than the caregiver in the daily life of a frail person.