I'm on a mission to have my mother use a medical alert device. It won't be easy, but she needs one. Firstly, she has had several falls. The single highest predictor of a fall in an older adult is a history of a fall in the previous year. Secondly, she didn't pass the Timed Up and Go (TUG) Assessment. Lastly, she is home alone for many hours a day. If she falls at home, she could be on the floor for hours.
Some people are good candidates for a "wearable" medical alert device, some people are not.
Mom is in her 90's and has been in good health. She still walks and takes the bus. However, she's not as strong as she once was. Calling her regularly is not adequate. An accident can happen at any time. Nor is an "at-home" panic button. She needs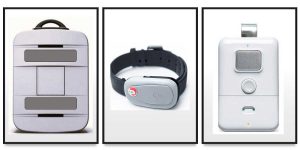 something that she can use whether she's at home or not. My mother is an excellent candidate for a "wearable" medical alert device. The most common forms of a "wearable" are a pendant, wristband, or a clip-on attached to the belt.
The best wearables are quite easy to use. Just press a button. That's easier than dialing 911. Also, companies gather information about family members and caregivers to call if needed. A voice response comes within a minute, day or night, throughout the year. Trained representatives assess the situation. When appropriate, family, caregivers, or 911 are contacted. They can then talk with the user. Many models do not require a cell phone.
Most of these products also have the added capacity to detect falls. The device sends a voice message if a fall is suspected. Follow-up steps are taken. GPS is used to determine the location of a person. A wearable like this will allow my mother to maintain her independence. If she falls, a person will contact her immediately, follow-up, and will note her location. That gives me one less thing to worry about.
Wearables are not perfect. They need to be recharged regularly. Some are not well designed for people with poor hearing or vision. Some, but not all, have features for people who speak English poorly. Also, there is a purchase and monthly service cost. Some options cost extra. These expenses are rarely covered by Medicare or other insurance plans.
Occasionally, people use the device too often. In addition, false alarms can occur. For instance, the wearable can signal a fall even if there isn't a fall. Conversely, it may not detect a problem. It will not notice if a person becomes sick and lays down or slowly collapses. Nevertheless, technology is continuously improving. Fall detection is getting better and better.
The bigger challenge is getting people to use wearables. Just like the decision to get a hearing aide, this decision frequently takes time. The reasons are similar. Most seniors do not feel they need a medical alert device. Often there is a resistance to being identified as someone who needs help.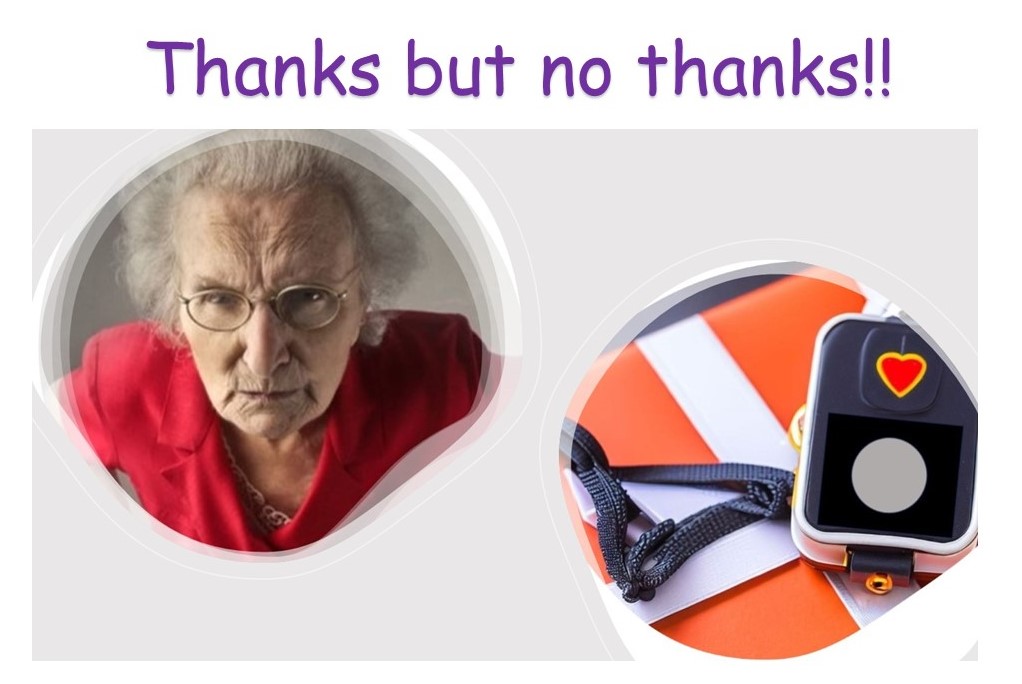 Step 1. Convincing my mother to accept a wearable
Be patient and don't give up.
Be nice. Connect.
Hear her point of view and just chat.
Have friends, other loved ones, and the doctor chime in.
Be patient and don't give up.
Use advertising materials.
Together, look for a product that she likes.
What does she like? What doesn't she like?
Make a deal. Celebrate.
Be patient and don't give up.
Step 2. Showing my mother how to use it correctly
Test the product. Wear the device and gently pretend you are falling. Stay on the ground. See if a voice responds.
Demonstrate how to turn off an alarm.
Pendants need to be worn outside of clothes. Clothes can keep the pendant from detecting falls.
Practice pressing the button.
Make sure that the device is recharged regularly. Most wearables have indicator lights.
Step 3. Making sure my mother uses it all the time
A wearable device is useless if it isn't used. Many people own wearables. But half of all falls happen when people are not wearing them.
Habits are hard to establish. People wear rings and religious pendants all the time. However, a fall detection device does not have the same significance and importance. My plan is to ask my mom about it regularly. I'll give her positive feedback for wearing it. We will have periodic practice sessions. I'll remind her that she's important to me.
Features to look for in wearable medical alert devices:
Superior fall detection
24/7 live support
High quality speaker and microphone
GPS monitoring
Stand-alone, does not need a base station nor cellphone
Waterproof
On/off and battery indicator
Long battery duration
Size, weight, and durability
Visually and functionally appealing to user
Language support for non-English speakers
Features for people with hearing and visual impairment
Extra perks such as mobile app and tracking, extra support
Be sure to do your homework. Read reviews if you are interested in trying a product.
Is a wearable medical alert device always the best idea?
The answer is no. A wearable such as a pendant or a wristband is the best match for active older adults. They benefit from a handy, easy-to-use tool.
Smartphones and smartwatches
Smartphones and smartwatches have pros and cons. They are widely used by seniors and carry no stigma. A phone allows a user to call and receive calls from a family member directly. Medical alert buttons do not. Many smart watches have a fall detection feature. Some phones are designed for people who have mild dementia.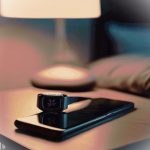 On the other hand, smartphones require more tech savvy. They also are not specifically designed for fall detection. A phone is not always worn and is not waterproof. Remember, many falls happen in the bathroom. My Mom was happy to get a smartphone and watch. However, she is not tech savvy. She was surprised several times with various messages. One time she received a fall message when her phone was in her purse. She didn't know what to do. Before long, her nice gifts were just sitting on a table.
Home based systems
Some medical alert systems emphasize that they are for at home use. These systems can be less expensive but are intended for people who are homebound. The system has a base station with an emergency button. A wearable can be added. These systems usually require a traditional telephone line or advanced internet system.
Passive monitoring systems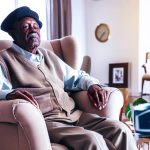 Homebound seniors who are severely impaired benefit more from passive remote monitoring systems. Passive monitoring systems can include cameras, microphones, and speakers. Some systems use other technologies such as motion or activity sensors. These systems "watch" and "listen" to a person. Some systems can detect falls and send an alert. A friend of mine lives next door to his mother. She is frail and has Alzheimer's Disease of moderate severity. He has set up a monitoring system to "keep an eye" on her. It works well.
Some monitoring systems allow two-way communication. The person does not need to wear or press anything. These systems are useful for people who are unable to use a wearable correctly. These systems are increasingly used in  hospitals, nursing homes, and private care homes. Passive monitoring systems decrease personal privacy. They are only appropriate for patients who are very dependent. They can be useful to anticipate problems. For instance, passive monitoring can show when a person is unsteady getting up out of a chair. Passive monitoring systems can be simple or complex. Complex systems require technology enabled homes.
In my next post, I will talk about what to do after a fall has happened.
Warmest Aloha,


[email protected]
PS: I say it over and over again: There's no one more important than the caregiver in the daily life of a frail person.