In the last post, I described my Mom's recent fall. She ended up in the Emergency Room but is fine now. I was alarmed but not surprised that she fell. It was not her first tumble.
Her fall did raise a red flag for me. What can be done to prevent her from tripping again? And what can be done to avoid serious injury. In this post I'll discuss two strategies. First, improving her ability to walk safely. Experts call these "intrinsic factors". Second, creating a "fall-proof" environment. Experts call these "extrinsic factors".
There is one subject that will need to wait until the next post. What can be done for people who are at the highest risk for accidents, people who fall frequently?
Improving the ability to walk safely
My mother is unable to complete the simple TUG assessment in less than 12 seconds. (The TUG assessment is attached below.)  This indicates that her ability to walk safely is impaired. She is at increased risk for falls. Would she benefit from a fall prevention class? And even more importantly, would my Mom be willing to go to a class?
Fall prevention programs are widely available via a search on the internet. Many community organizations and health systems sponsor them. These programs always include activities to improve gait and balance. Some classes also provide guidance on how to fall correctly to minimize injury. The groups also review the environment, medications, lifestyle, and health issues. These programs result in a decrease in incidents. I am especially enthusiastic about exercise classes for people with Parkinson's Disease. (Classes such as dancing and non-contact boxing are inspiring.)
There is strong evidence that fall prevention programs work. But would my mother benefit from going to a class like this? Probably, but it also depends. There could be immediate impact. She might take some first steps to decrease risk of falling. But I also want a long-term impact. Would she continue exercises when the program is over?
My mother has already told me she will not attend one of these classes. She states that she is more careful now. She must avoid being in a rush and will be more aware of her surroundings. She is convinced that she fell because it was a windy day. I know my mother. No means no. The concept of going to a class to prevent falls seems silly to her. She also does not hear well. On the other hand, my mother goes to church regularly. She would enjoy a discussion about falls at church. That would also be an opportunity to introduce some exercises.
There is no doubt that regular exercise results in fewer tumbles. This can be Tai-Chi, dance, or just walking. For more active seniors it can be senior Zumba. Exercises should focus on gait, balance, and strength. Ankle stability is particularly important. For frail individuals, going up and down on tiptoes while holding onto a table can help. Have someone there to provide support. The best exercise is one that a patient is willing to do regularly. A caregiver or exercise partner is helpful. The take home message is to exercise every day. Keep moving to prevent falls.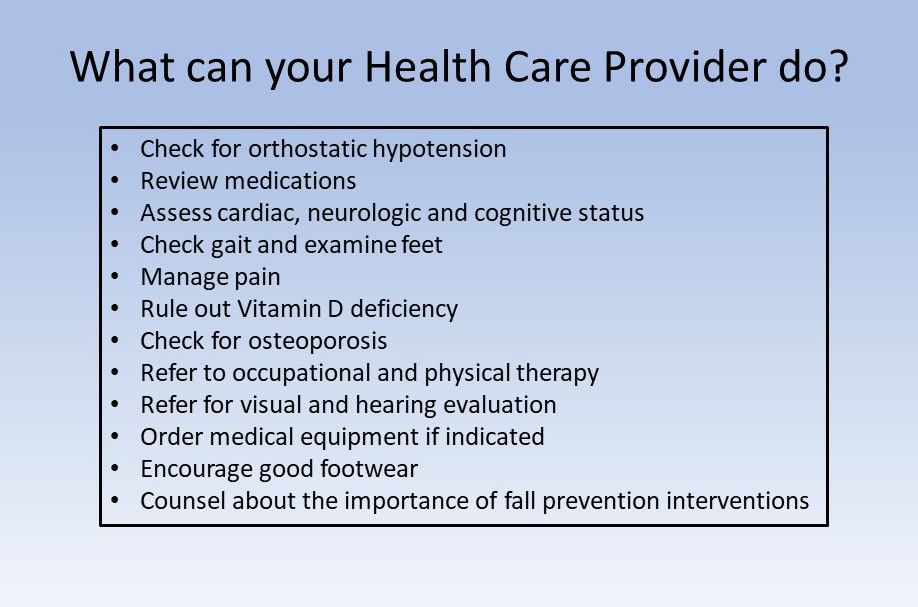 Creating a "Fall-proof" Environment
It's also important to make the living space as safe as possible. Most accidents happen at home. Some homes are safer than others. But it's also true that people who live in accident prone environments are often resistant to change. Develop a strategy to avoid a battle of wills. Sometimes a step-by-step approach works. No strategy works for everyone, and each strategy must be customized. However, it's important to remember that safety counts.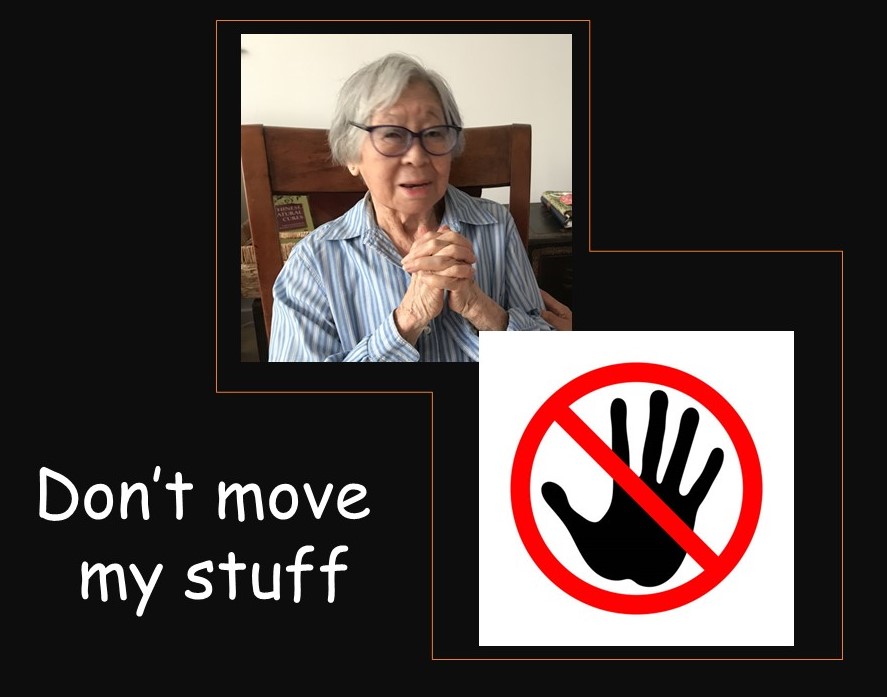 One way to start is by improving the lighting. Inadequate lighting contributes to twenty percent of falls.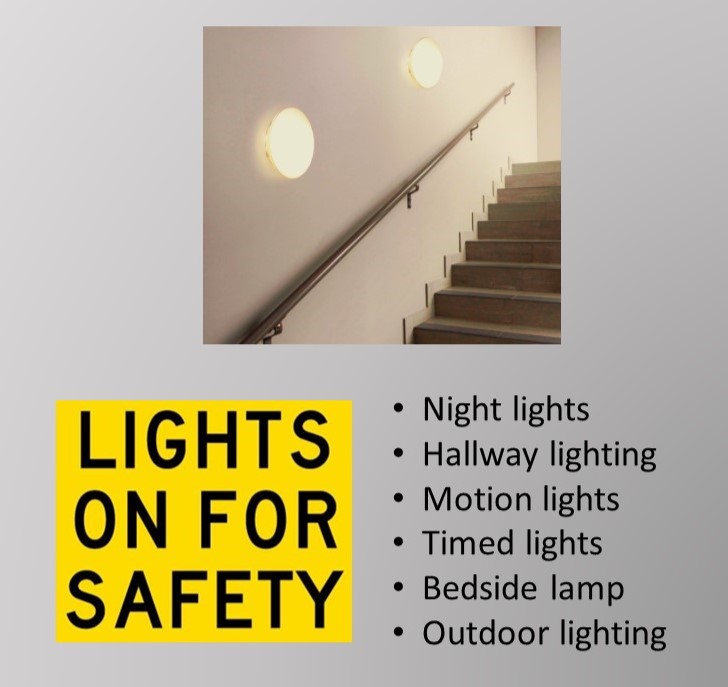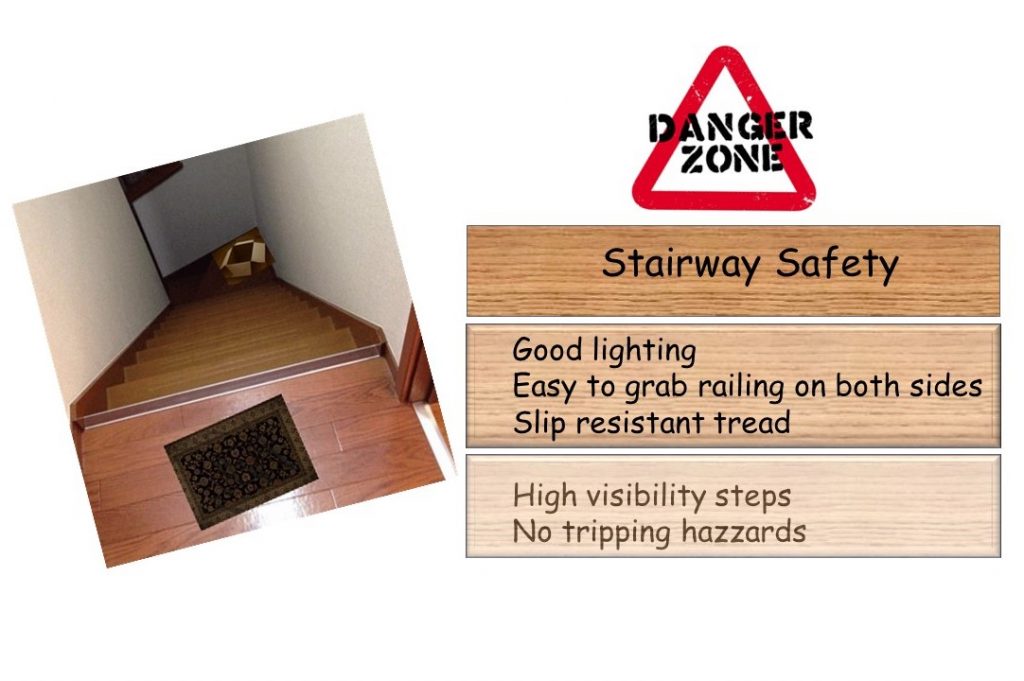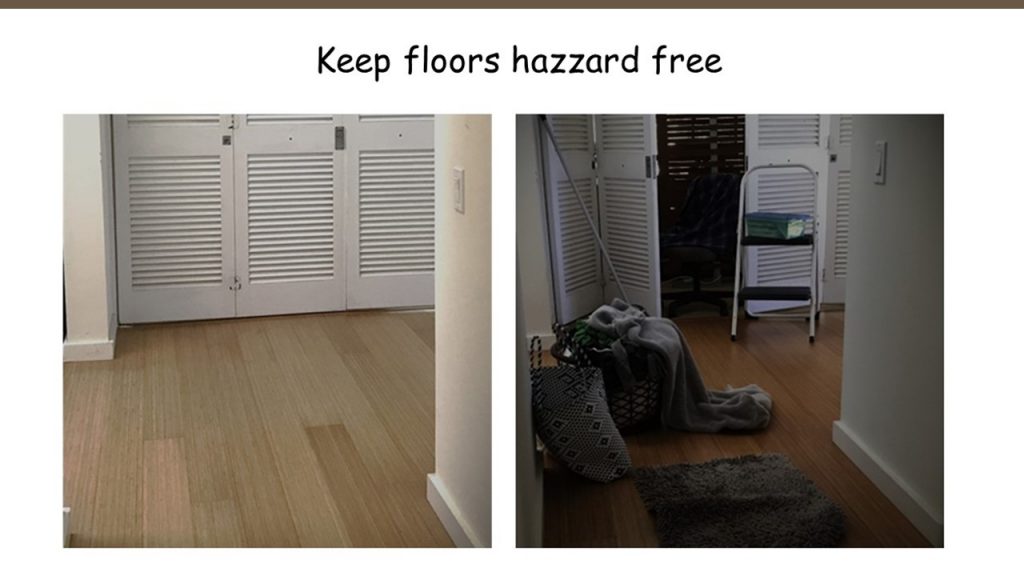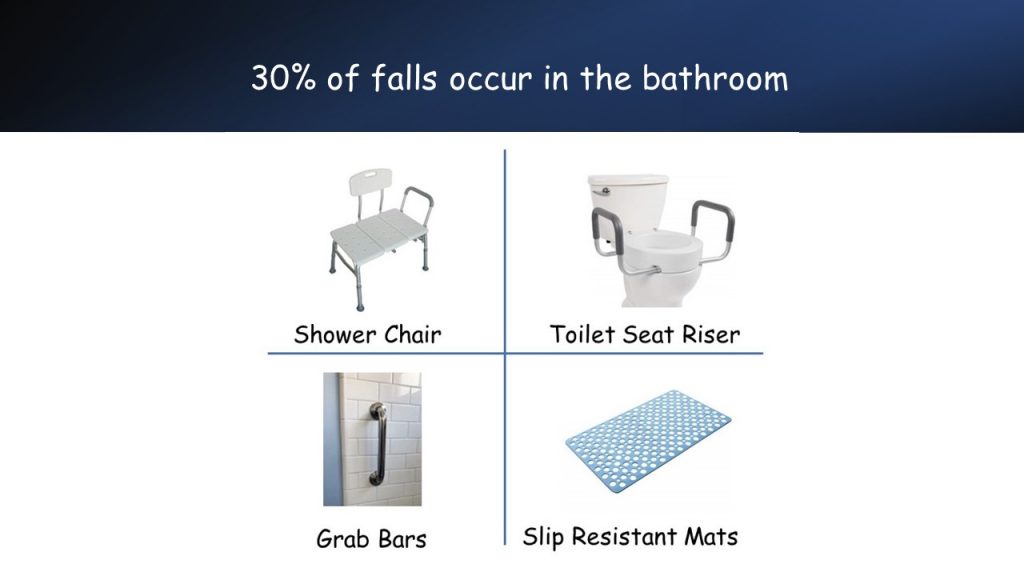 The CDC estimates that more than 85,000 human injuries are associated with dogs and cats. Dogs are involved in injuries much more than cats. Injury rates are highest among people over age 75. Dogs are great companions. But calm dogs are less likely to lead to taking a spill.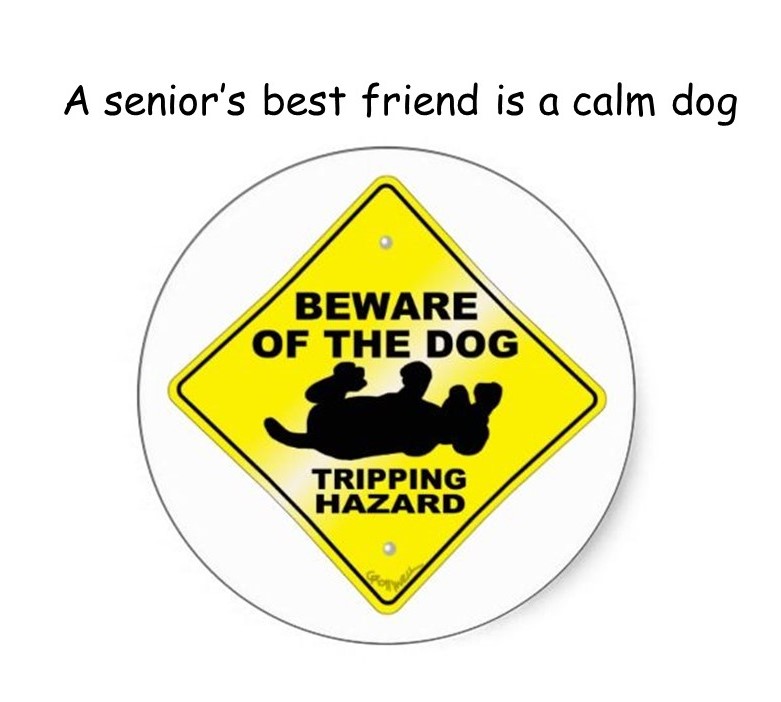 ---
My next post will be about people who fall frequently. Patients who have a diagnosis of dementia often make bad decisions. Frail seniors fall trying to do simple tasks. Some older adults have a very unstable gait. For these patients, fall prevention programs and home safety interventions alone are not adequate.
Warmest Aloha,


[email protected]
PS: I say it over and over again: There's no one more important than the caregiver in the daily life of a frail person.
---
Below is a link to the National Council on Aging video:
18 Steps to Fall-Proofing Your Home.