Dr. Bruce Leff is my friend and colleague. I admire him greatly. Decades ago, he came to the realization that hospitalization of older adults can cause major problems. Instead, he wanted to bring hospital services to the home. In this post, Dr. Leff talks about how Hospital at Home works.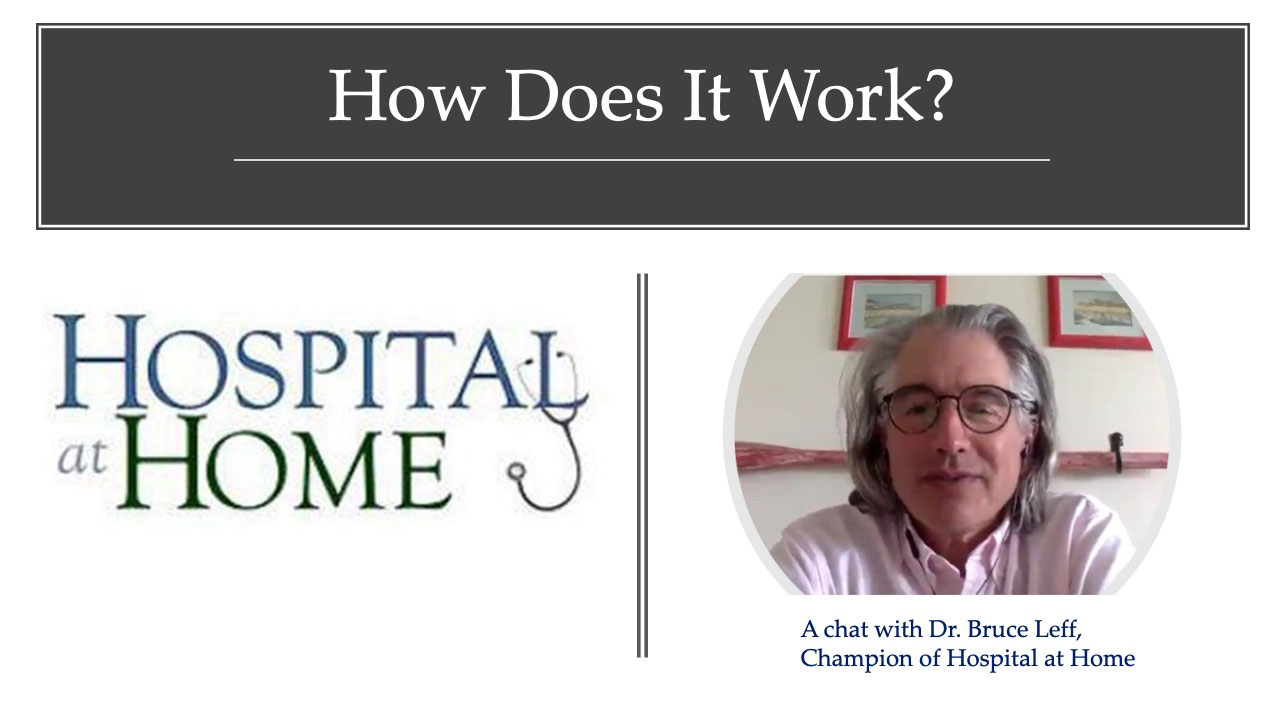 Hospital at Home is rapidly expanding but is still not available in most areas of the country.  The following healthcare systems have Hospital at Home programs:
https://www.hahusersgroup.org/sites/
Attached are some sample case studies of Hospital at Home.
I say it over and over again: There's no one more important than the caregiver in the daily life of a frail person.
Warmest Aloha,


[email protected]